Choosing to stay at Juma Lodge is one of the best ways to visit the unspoiled Brazilian primary rainforest.
Juma Amazon Lodge is visually integrated into the landscape in order to carefully preserve the integrity of the environment! Have you ever imagined that a treehouse in the middle of the jungle could be the perfect destination for a family vacation?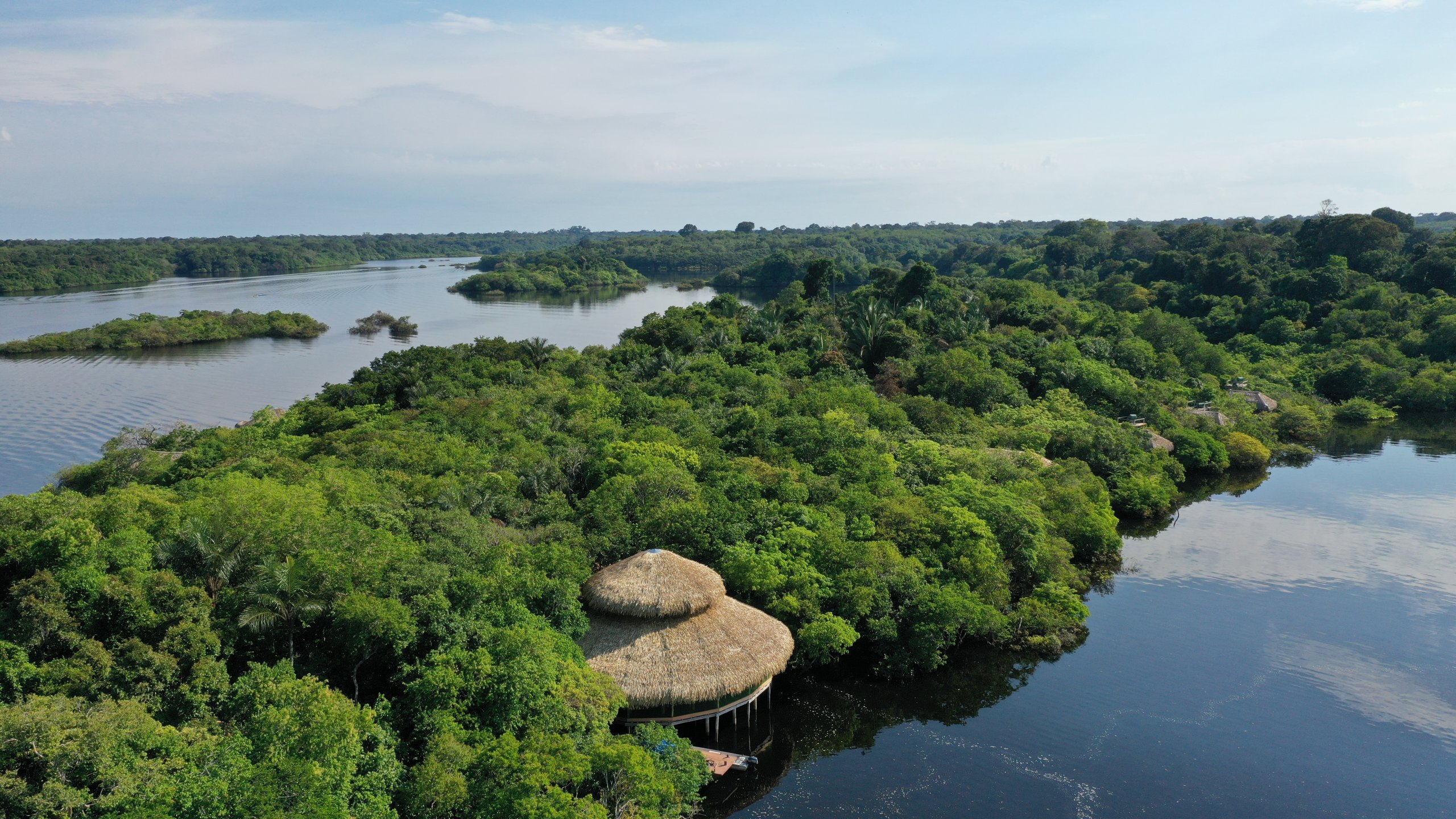 To enjoy all this nature surrounded by the people you love the most is just priceless! A family trip to the jungle is special in so many ways. You disconnect from the outside world to reconnect with yourself, to live new adventures with your kids, to learn new cultures with your parents… Certainly, you'll feel even closer to each other and stronger as a group!
Juma Amazon Lodge is located by the Juma River, about 100 km southeast of Manaus, in a completely preserved area. Fun fact: In this region there are almost no mosquitoes due to the black water with a high degree of acidity that does not allow their proliferation.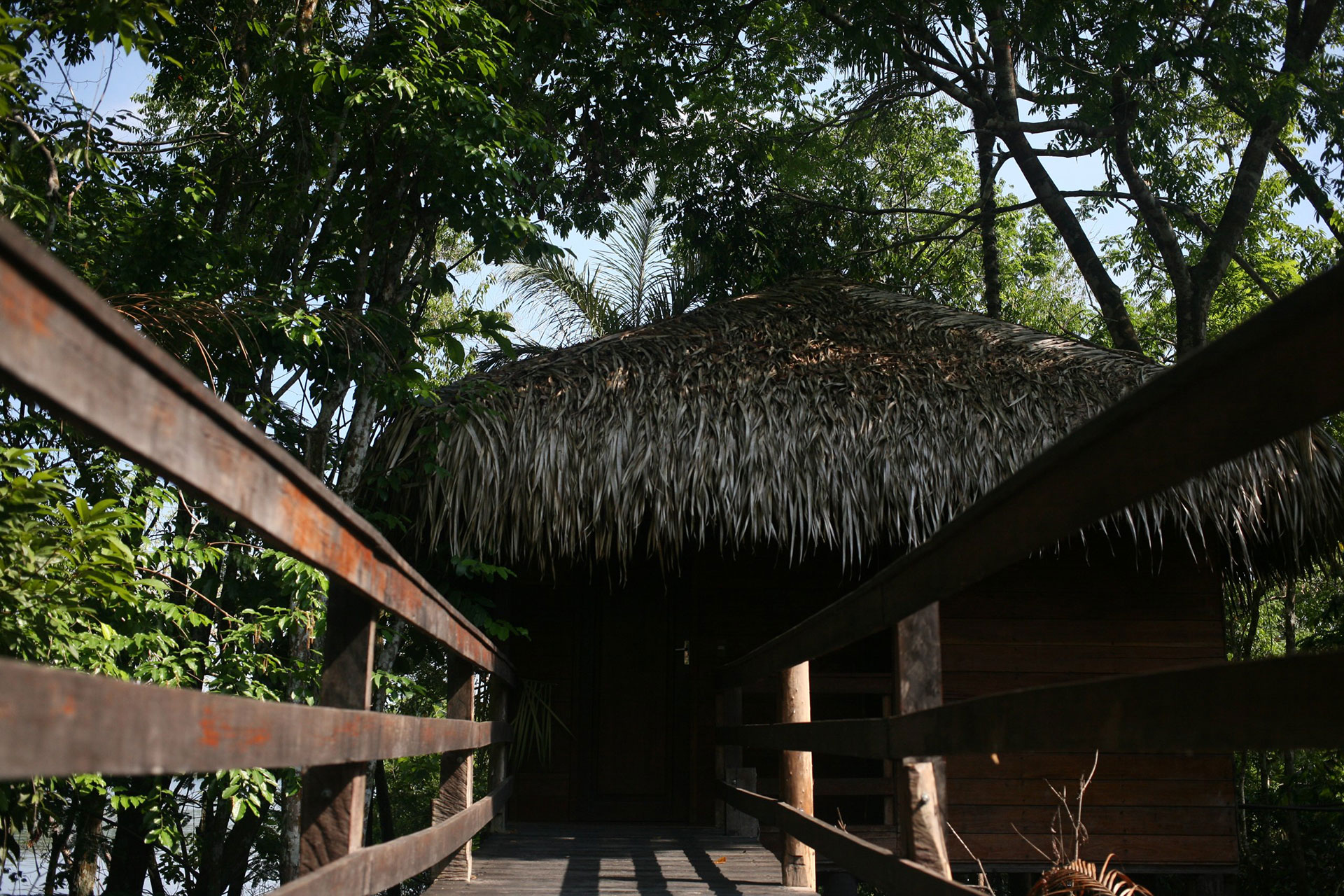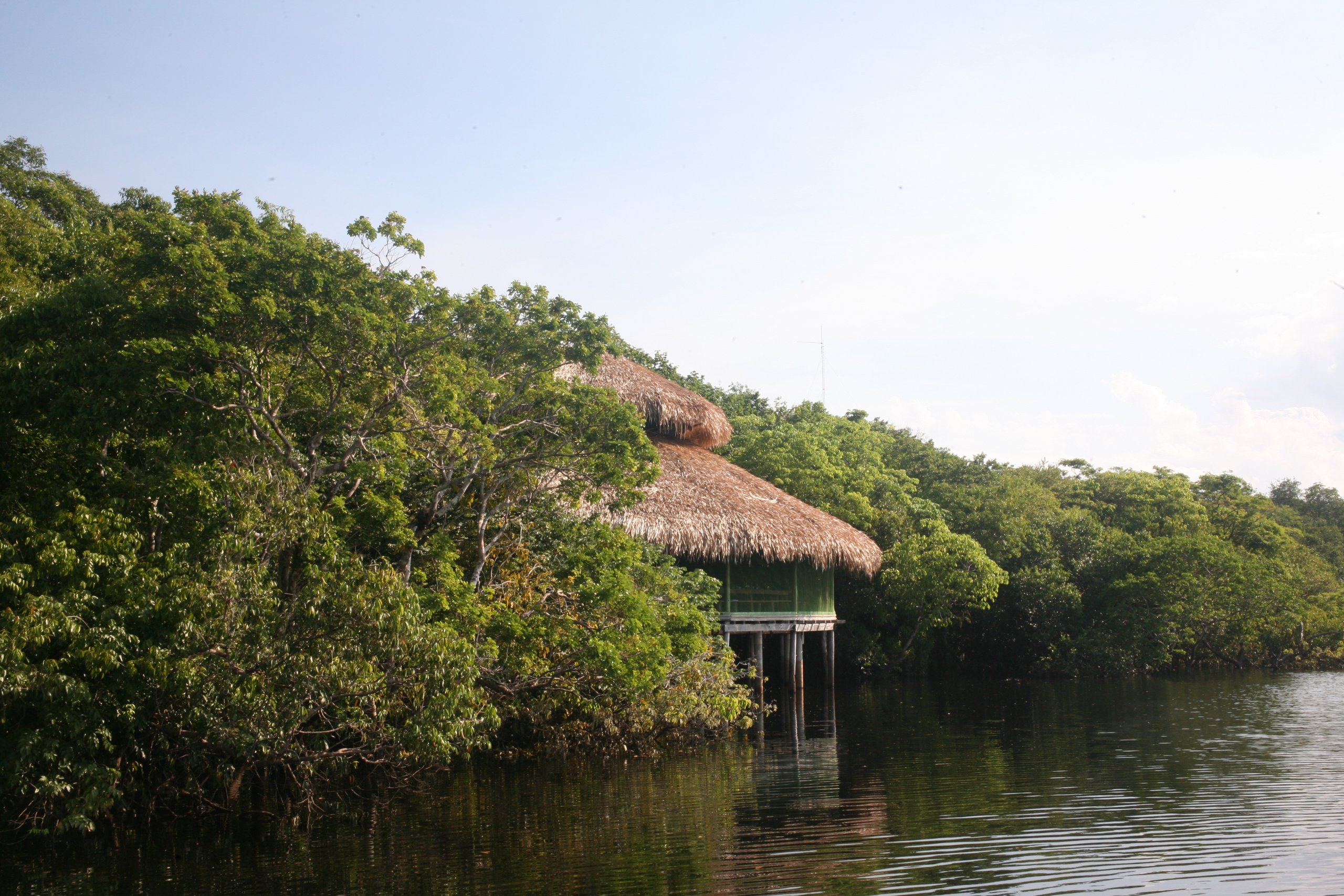 The bungalows are fully integrated with the Amazon Rainforest, built on stilts, over the treetops. Juma's river pool was thought to be as authentic as possible, allowing full interaction with the river. Around it, it is possible to sunbathe and enjoy a small bar.
With a floating deck, built in Juma's river, the pool measures about 26 feet by 16 feet, and it's 8 feet deep. It's made of galvanized steel screen, which allows the passage of water but not of any animals.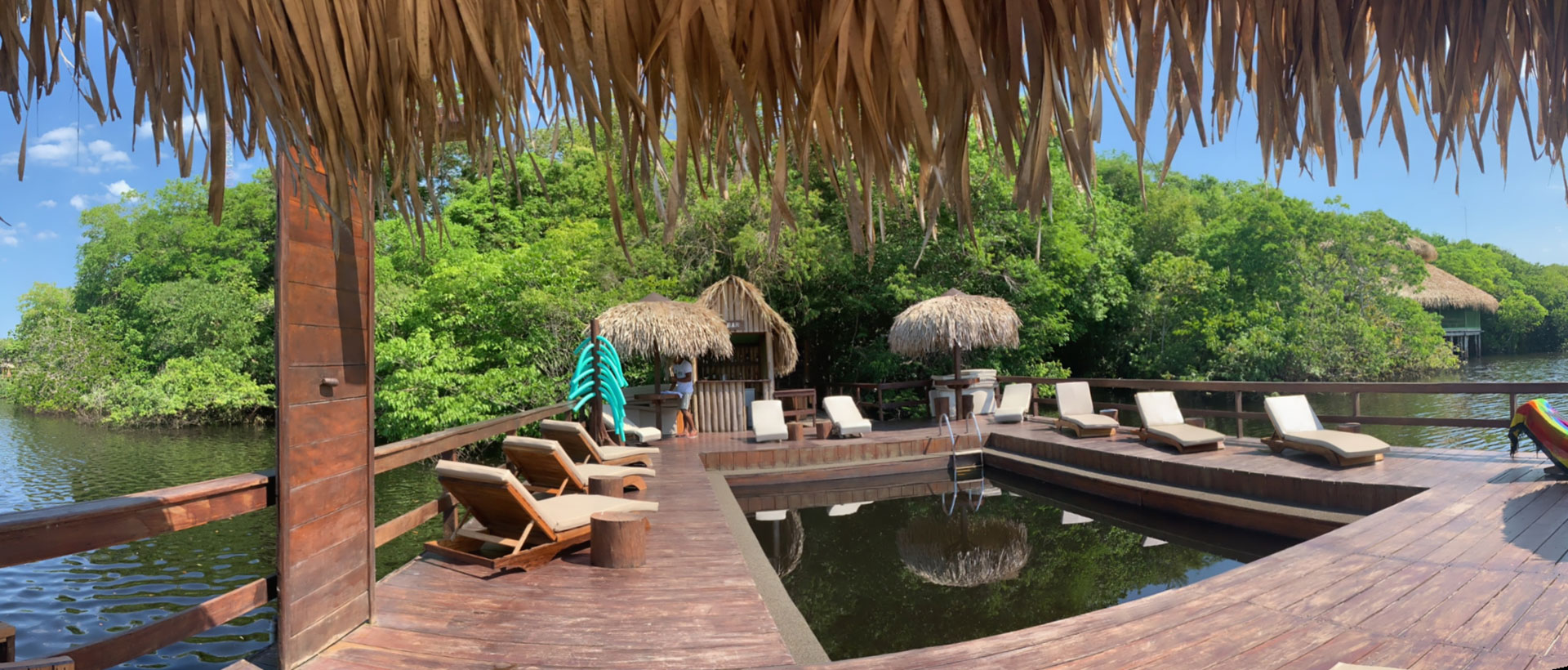 The forest is the most important thing to us. We have built Juma Lodge the way we have to help preserve this unique environment. We develop our activities in accordance with the principles of sustainability, implementing actions aimed to achieve ecological, socio-cultural and economic sustainability. We believe that the least we can do is to help maintain and protect our greatest asset: the forest itself! We recycle most of our waste and always choose sustainable options for our daily routines. To know more about our ecological practices, please visit sustainability.
There is a variety of daily excursions, including guided forest walks, bird watching, boat trips and visits to the small indigenous communities that border the lakeshore. You can go river swimming or join jungle treks with native guides, where you'll learn all about the riches of the Amazon Rainforest. The rates include transfers, activities and full board (Brazilian breakfast, lunch & dinner buffet style). Mineral water is included during the whole trip. Coffee and juices are served as well. Soft drinks and other beverages may be purchased at the bar.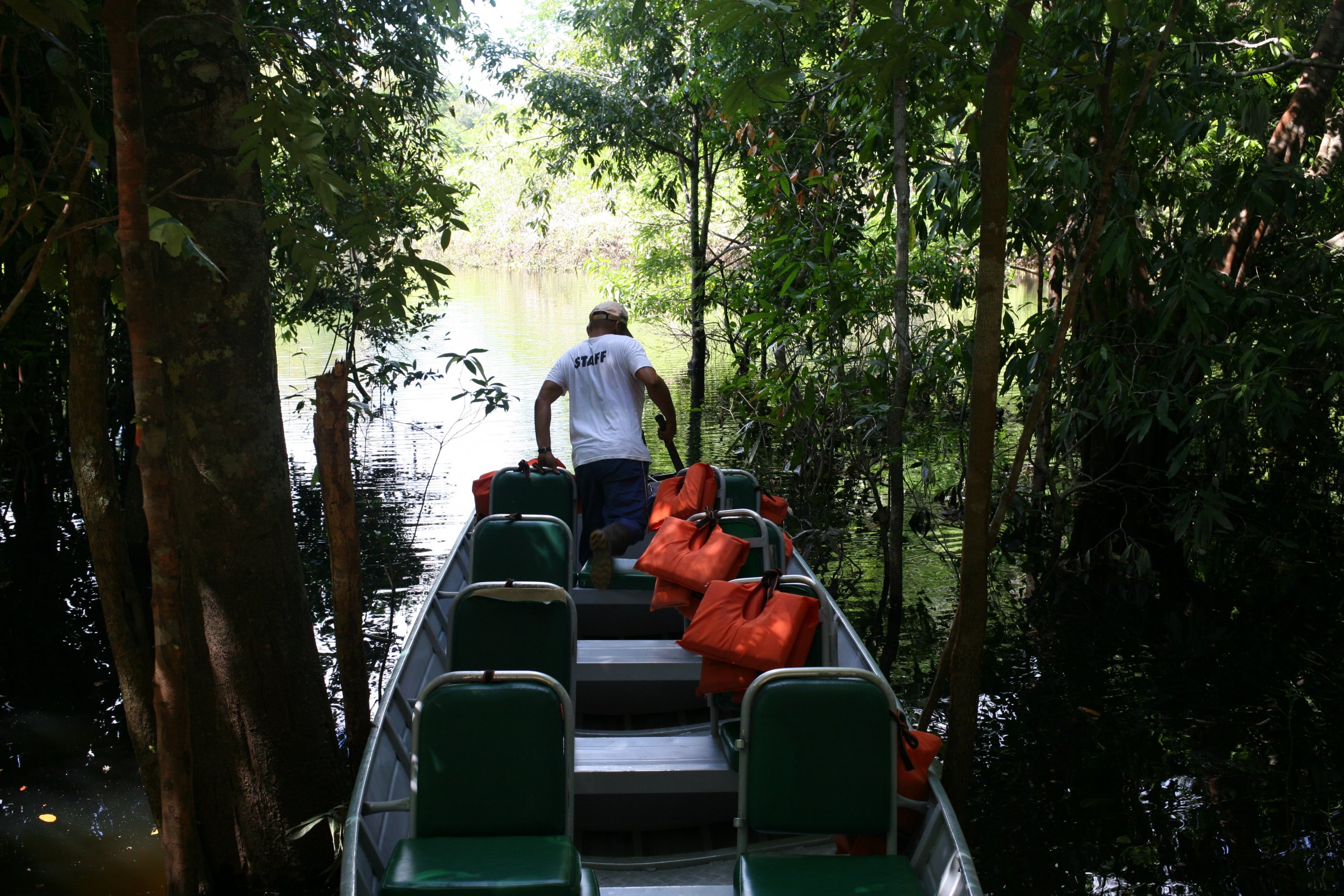 Back at the hotel, you can chill by our riverpool or take a nap in a hammock, there's a slice of paradise for everyone. Immerse yourself in the beautiful Amazon Rainforest with Juma Lodge. Adventure in every step of the way.
Send us an e-mail: reservas@jumahoteis.com.br, talk to us at (11) 3030-7617 or on WhatsApp: +55 (11) 95783-9254.
We'll keep you updated with our news on our social media channels. Follow us on Facebook, Twitter and Instagram.